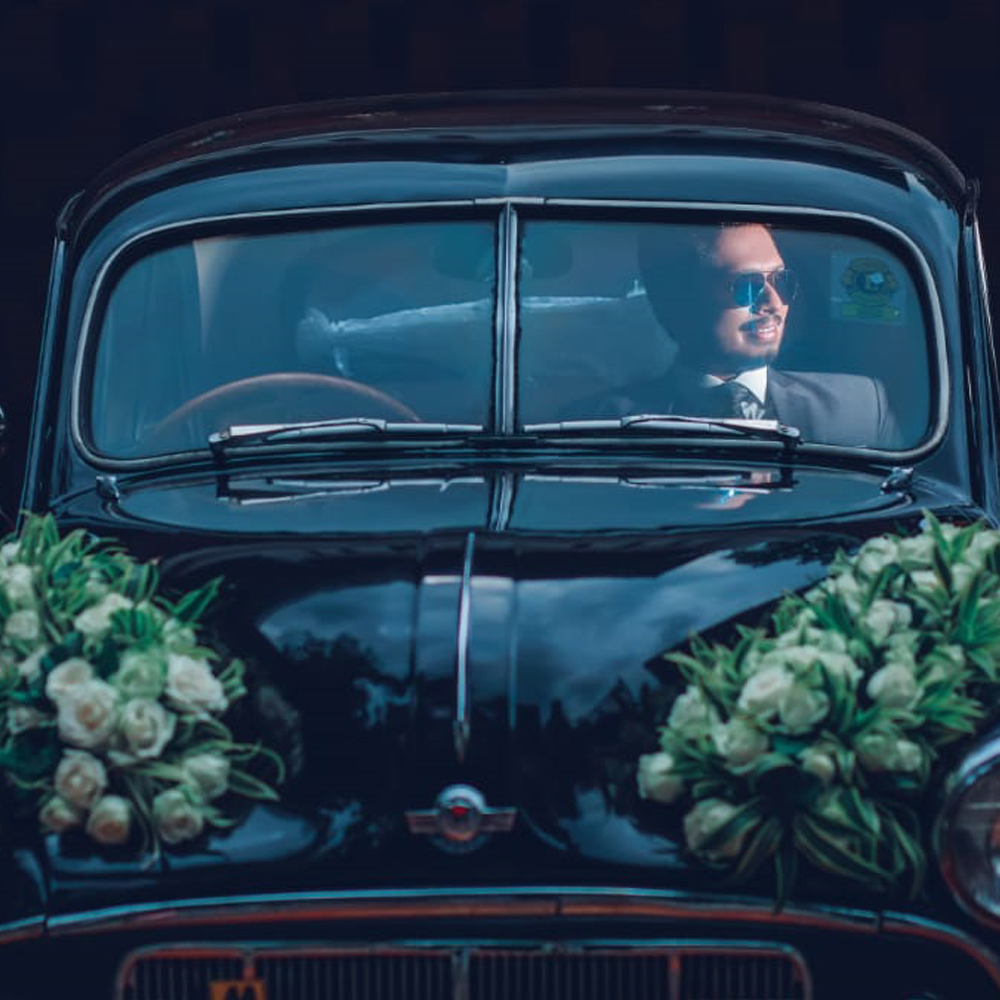 Wedding
A wedding is a ceremony where two or more people are united in marriage. Wedding traditions and customs vary greatly between cultures, ethnic groups, religions, countries, and social classes.
Wedding is one of the best moments in life of a person. That should be very memorable moments in life. So we arrange some special vehicles which creates bride and groom as King and Queen.
Shooting
For Shooting purpose, Vehicles has very important role. We mainly concentrate on vintage cars. We have 1954 Morris Minor, Ambassador Mark 1, Fiat etc.. in our collections.
We mainly serves at Kochi, Thrissur and Palakkad districts in Kerala and serves based on the prebook basis.
"I love Cars very much and feel very strongly that I can be a part of your memorable moments with my dear ones. My passion for vintage cars could able to collect some rare pieces and searching for more..."
Frequently Asked Questions

At present, we provide only open jeep in that category.
Of course, you can.The cars are available for wedding, shooting and display purposes.
If you have any other questions, please contact us
Expert Advice

Rental Cars for wedding are available every where in Kerala, Firstrip wedding cars provide you the collection of vintage, luxury and economic wedding cars. We also have other vehicles like old model auto rickshaws and two wheelers, you can choose the type vehicle vintage wedding cars, luxury wedding cars etc.
Firstrip Wedding Cars in Kerala combines best wedding car rental service to meet all your wedding transportation needs. We provide luxury wedding cars rental to people all over Kerala. Our Vintage Wedding Car Hire Rental in Kerala fleet includes Morris Minor, Fiat, Mercedes Benz, BMW, Ambassador etc... With these fleet of luxury vehicles and experienced driver you can enjoy the competent and professional service.
More Details
Call / Whatsapp : +91 98473 65291
Emali : firstripweddingcars@gmail.com